Katharine Hayhoe tapes Overheard with Evan Smith 02/04
Date:
Saturday, February 4, 2017
Time:
8:45 AM - 9:30 AM
Location:
KLRU's Studio 6A
Austin, TX 78712
United States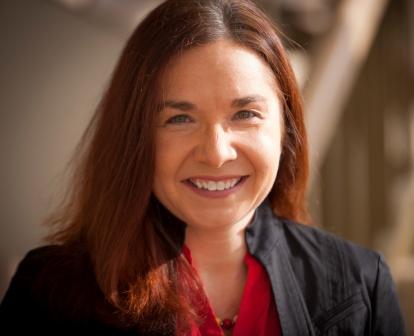 Please join KLRU's Overheard with Evan Smith for an interview with Katharine Hayhoe.
The event is free but an RSVP is required.
Entrance is based upon capacity.

Please complete the RSVP form
↓ at the bottom of the page. ↓
Katharine Hayhoe is an atmospheric scientist who studies climate change. In 2014 Time Magazine recognized her as one of the top 100 Most Influential People in the world.
Dr. Hayhoe is currently a professor and directs the Climate Science Center at Texas Tech University. She also hosts the PBS Digital Studios web series Global Weirding.
We hope you'll be there as Overheard with Evan Smith continues its seventh season of interviews featuring engaging conversations with fascinating people. The show airs on PBS stations nationally and presents a wide range of thought-makers and tastemakers from the fields of politics, journalism, business, arts, sports and more. Please join us and be part of the studio audience at this taping with Katharine. And don't forget you can watch past episodes anytime at klru.org/overheard.